modernteer
About us
BEST
Modernteer We are a consultant of public relation, advertisement and a complete service provider of special activities. The company was established on February 25th, 2015, driven by the new generation and the experienced experts in the field of reputation and communication management. We are a special event organizer holding through the news and media of the Thai leading organization for over 10 years. We believe that the communication is constantly changed. We strive to develop the style and the communication instruments to catch up with the current technology and aim for the best results for our customers.
In the past, Modernteer Co., Ltd. has provided several services to various organizations. In addition, we have continuously maintained our customers' reputation and been trusted in our professional performance for instance, the economy, finance, technology, real estate, sports and lifestyle along with public relation activities and the organizing of the event operated both in Thailand and overseas.
Modernteer has strived to continue the improvement in the services and the communication instruments to assure our modernization that always meets the communication of the current generation. We gain the confidence from the customer herein service of "Modernteer".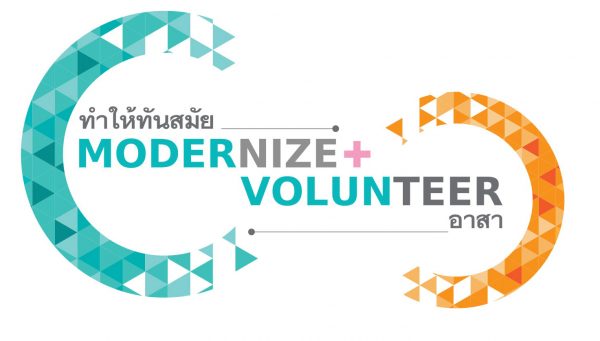 "Modernteer is combined by two words between 'Modernize' and 'Volunteer', reflecting the value and the identity of the company. Besides, Modernteer is the one that offers the new innovation, bringing the innovation and the big data analysis techniques to define the precise direction of the communication. We are also providing service with mind of the volunteer which concerns with the benefits and the performance of the result. Our intention is to bring the identity of "Modernteer" into every pieces of our work to create new experience and to produce the most effective result."
OFFICE LIFE
Agencify Environmet
OFFICE